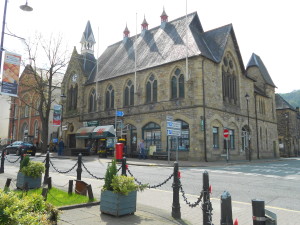 The Town Hall is a key building in the town centre.  As well as housing the Town Council Offices and Chamber, it hosts a number of functions and events from dance through to operatic performances, cinema and wedding receptions in the first floor assembly rooms.
The facilities can be booked by contacting the Town Clerk and theappropriate forms and  current charges are detailed below.
The building capacities for the individual elements of the building are as follows:
Auditorium. 300 standing. 200 seated. 100 cabaret style.
Balcony. 100 seated
Chamber. 40 seated. 25 seated conference style.
Plan of seating layout in the Auditorium detailed below.
Auditorium Capacity